Dr Caroline Hyde-Simon
Coordinator
Caroline is based in Switzerland as lecturer in English at the Zurich University of Applied Sciences, a position she has held since 2012, with extensive teaching experience in ESP, particularly in the Life Sciences and in Facility Management. She holds a PhD in Applied Linguistics (with a focus on Second Language Acquisition) and a master's degree in applied linguistics for research purposes. She has been a member of the IATEFL family since 2015 and has presented at many IATEFL conferences and SIG events. Caroline became Joint Coordinator of the ESPSIG in April 2019, a role she has since taken on fully.
Dr Katalin Egri-Ku Mesu
Editor-in-Chief, Professional and Academic English

Katalin is a teaching fellow at the University of Leicester on the distance MA in Applied Linguistics and TESOL, and external examiner in EAP at Xian Jiaotong Liverpool University. She has extensive experience in ELT, including ESP, in English teacher training and education, and has been peer reviewer, editor, associate editor and senior editor at various journals. She holds a PhD in Applied Linguistics, a PhD in American Literature, master's degrees in Applied Linguistics, English Language and Literature (QTS) and Russian Language and Literature (QTS), as well as the RSA Dip/TEFLA and the International Diploma in Language Teaching Management. She joined IATEFL and the ESPSIG in 2014.
Dr Agnieszka Dudzik
Joint Events and Webinar Coordinator

Agnieszka, PhD, is assistant professor in the Department of Foreign Languages at the Medical University of Bialystok, Poland. She has 12 years of experience in the design and teaching of ESP programmes and her doctoral thesis focused on course planning and syllabus design in the teaching of English for Medical Purposes. She has published extensively and delivered ESP-related talks and workshops at international conferences. She has presented every year at the IATEFL Conference and/or ESPSIG PCE since 2013 and she was the winner of the Bill Lee Scholarship for the 49th IATEFL Conference and Exhibition in Manchester.
Milena Tanasijevic
Joint Events and Webinar Coordinator

Milena is ELT lecturer at Belgrade Metropolitan University, Serbia. She has been teaching English for more than 20 years. She has been preparing and implementing ESP courses in the areas of Management and Design. She is a doctoral student with a focus on SLA and ESP, especially curriculum development for higher education institutions. She is a regular presenter at international conferences and events.  She has been a member of IATEFL for several years and joined the ESPSIG in April 2020.
Dolon Gupta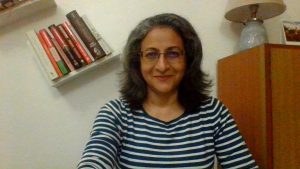 Outreach Officer
Communication Consultant and Coach specializing in Business Communication, Intercultural Management and Soft Skills with experience in academic institutes and corporate houses. She has experience in design and development of curriculum and courses for a multilingual and multi-cultural workforce; transitioning traditional content into e-learning mode; setting up Syllabi, Course Structures, Assessment designs and Faculty training programs. She is Co-Founder of BCFAI (Business Communication Facilitators Association of India) – a professional body for Business Communication trainers and facilitators operating in the Indian market. She serves on Governing Committees of professional bodies and on the Board of Studies of Universities.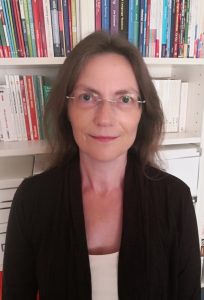 Chris Barth
Social Media Officer
Chris has been working in Press and Public Relations in a medium-sized university of applied sciences since 2003. She holds a CELTA, FTBE and a degree in Business Administration as well as a master's degree in adult education. Her master's thesis focused on the transition from E-learning to Blended Learning and explored various aspects of hybrid learning arrangements in the foreign language learning of adults. She has been involved in language testing and teaching for more than 18 years. Chris has a strong background in business and public relations as well as experience in ELT, course design (BE and ESP) and managing a language centre.
Dr Blair Matthews
Web Coordinator
Blair is a teaching fellow at the University of St Andrews in Scotland, module convenor for English for Academic Purposes on the MSc TESOL and he supervises students on the professional doctorate programme. He has a PhD in Educational Research, an MLitt in History and an MA in Education. He has research interests in social theory, educational theory and technology. He is the Web Coordinator for the IATEFL ESPSIG.